Insurance google ads agency questions and answers.
If you provide Google Ads services, should you have insurance to protect yourself from any claims against you or your company for failing to provide a good enough service?
Why Should You Insure Your Google Ads Agency?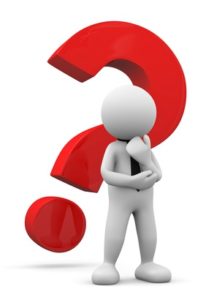 You may wonder why you should insure your Google Ads agency? What is the worst that can happen? Why would you need insurance to protect you or your company?
The biggest threats to your agency or google ads consultancy business is through lost income.
If you are working with a client that makes substantial profits from their Google Ads investment, if you make some changes to the Google Adwords campaign which result in lost income, your client might decide that you should make up any shortfall in their profits.
Imagine if they are making tens of thousands of pounds every single day in profits and you can soon see how your business could be put in a perilous position if you are asked to settle this claim yourself.
Even if you are able to afford to pay any claim against your Google Ads Agency, the time and stress of handling that claim against you will take its toll.
Insurance for your Google Ads Agency buys you some peace of mind and means that should a claim against you ever be made, an insurance company will take over the defence of this claim for you.
They will have access to lawyers who will work with them to defend your claim.



Talking Of Lawyers – The Right Contract Is The Starting Point In Protecting Your Google Ads Agency
Before moving onto insurance, it is worth pointing out that the starting point should not be just with insurance, but instead in ensuring that you have a watertight contract that protects you should performance drop in your clients Google Ads account.
Whilst this will cost a few hundred pounds, it may rule out any claims against your Agency before they are able to be started, so it is money well spent.
You can use a site like Solicitors Near Me UK to find a business solicitor to provide you with a fixed fee quotation for your contract.
Explain your business, your need for a watertight contract and receive a fixed price quotation for your services.
Now that you have a watertight legal contract in place, let's move onto your insurance.
Insurance Google Ads Agency / Experts
What type of insurance should you have to protect your Google Ads Business?
The type of insurance that you need is called Professional Indemnity Insurance.
You will usually look to obtain at least £2 million in cover for any claims against you, but if you take on larger brands with bigger budgets, you should have enough protection to cover yourself for the biggest possible claim.
Your Google Ads Agency professional indemnity insurance provider will be able to help you with the level of cover that you should obtain.



Summary – Protecting Your Google Ads Agency From Legal Claims
To protect your business, you should have watertight legal contracts in place with all of your clients and also professional indemnity insurance.
No one wants to think of relationships failing with clients, but these two things will give you complete peace of mind and, hopefully, you will never need to call on them.